Toolpusher™ Logging (TPL) Service
HELPS ELIMINATE RISKS IN HP/HT ENVIRONMENTS
OVERVIEW
The Toolpusher™ logging service provides a low-risk and cost-effective means to acquire premium-quality wireline logging data in highly deviated and horizontal wells. It also eliminates the problems and risks caused by wireline key seating, differential sticking, swelling formations, heavy muds, borehole breakout, doglegs, ledges, and cuttings.
The Toolpusher system is designed to be run with all conventional wireline services in both conductive and nonconductive mud systems, and with borehole temperatures and pressures up to 500°F and 30,000 psi, respectively.
FEATURES
» Conventional openhole and cased-hole services
» Formation testing services
» Rotary and percussion coring services
» Electrical and ultrasonic imaging
» Cement evaluation and casing inspection services
» Pulsed-neutron services
» Borehole seismic services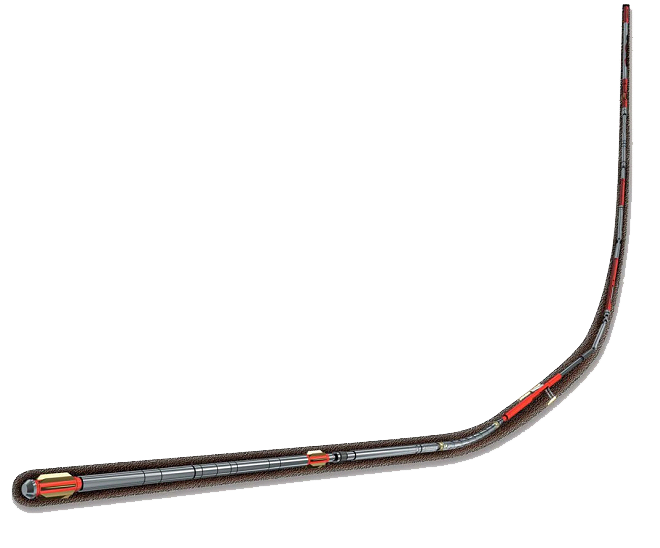 The Halliburton Toolpusher™ drillpipe-conveyed logging system helps acquire premium-quality data in highly deviated wells.